REAL-COMP Data and Marketing Solutions
Quality data at your fingertips.
Expand and maintain your client base, generate mailing lists, verify information and much more by searching our sophisticated, frequently updated on-line databases.
Your One-Stop Shop
Grow your book of business with home and auto quote letters designed specifically for the Allstate Agent. Targeted leads, accurate quotes, and measurable results.
Target your marketing efforts.
Turnkey service and direct mail programs designed with your needs in mind. Custom graphics, list generation, print, and mail done for you in one convenient package.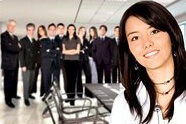 REAL-COMP is dedicated to helping you achieve business success by providing a wide range of data and direct mail marketing solutions. With over 25 years of industry experience, REAL-COMP understands the importance of quality, personal service. Our knowledgeable customer support staff will assist you with campaign planning and implementation of project initiatives as well as answer specific questions you may have regarding our products and services. Our priority is to ensure that you gain the competitive edge required to maintain and grow your marketplace presence, whether you're an individual, small business, or large corporation.
Why

choose us?
Superior Data
Unparalleled Customer Service
Locally Owned and Operated
Over 25 Years Industry Experience